S
T
A
R
T
E
R
S
4 Don't read
This column...
6 Scroll down
Beneath the picture of the handsome-looking bloke...
8 American psyche
Plus How to... hurt yourself, Stick
10 A short story by Sophie Dahl
Plus Q&A, David Shrigley
12 Experience
I fled the Hungarian Uprising
14 Letters
Your respond
F
E
A
T
U
R
E
S
18 Thin end of the wedge
Photographer Lauren Greenfield's unflinching look at eight women with anorexia
34 Box of secrets
Jon Ronson goes behind the scenes of Deal Or No Deal, the TV show that's more cult than light entertainment
49 The ice man cometh
Hugleikur Dagsson is an Icelandic cartoonist with a sick sense of humour. Dare you laugh?
56 Walk the line
Gary Younge travels 2,000 miles along "the most extreme economic precipice on the planet" - the US/Mexico border
F
A
S
H
I
O
N
72 Party time
Cool cocktail dresses
78 The High Street
Shirts and blouses
81 Wishlist
Hot shopping
83 The measure
Plus Jess Cartner-Morley, Alexis Petridis
84 What I see in the mirror
Gail Porter. Plus lovely lashes
85 Style nonsense
And other fashion malarkey
F
O
O
D
&
D
R
I
N
K
86 Cheap Thrills
Hugh Fearnley-Whittingstall finds food for free
91 Around Britain with a fork
Matthew Fort in Worcestershire
93 How To Bake
Plus A chef's guide to Italy. The new vegetarian
95 Restaurant review
The Old Fire Engine House, Ely
97 Wine
The best of Portugal
B
O
D
Y
&
M
I
N
D
98 All you need to know about...
Swimming. Plus Doctor, doctor
101 Psychology
The woman who locked herself away
102 This column will change your life
Plus Are you happy?
105 Love by numbers
Plus What women don't understand about men
S
P
A
C
E
106 Water marks
The tower that's a minimalist shrine
111 Wishlist
Our favourite things
112 Space solves
A hanger for cups, a cement mixer and forest print
115 The green house
Plus My home is going to be demolished
116 On my own
Historian Roy Strong on life in the garden after the death of his wife
119 Carol Klein
Plus clippings
121 Anatomy of a garden
Plus Stumped?
122 Let's move to...
The Norfolk Broads. Plus Snooping around
B
A
C
K
125 On the road
BMW 335i SE coupe
126 The quiz
Plus In Pictures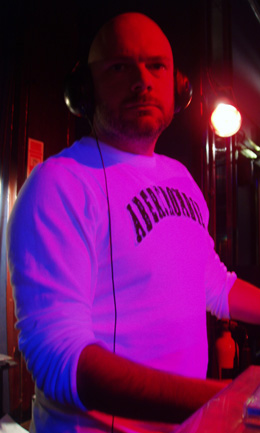 Template #2
Ignore the text in the columns - it's just the template and design I'm concentrating on here. This was a definite leap forward from template #1, utilising columns, images and stylised graphics (the little circles in the columns running up and down the page). This template was 'inspired' by the contents pages of a certain Saturday supplement magazine... I liked it's cleaness and simplicity, and wondered if I could ape it on a web page. Doing the multi-coloured headings took ages!
Click on the big picture above, or any of the section headings, to go through to Template#3...